***PRACTICE DATES***
SATURDAY APRIL 11th and 18th, 2020

NOON until DUSK
$10.00 PIT ADMISSION
Free Grandstands!
FIRST RACE APRIL 25th! $1.00 ADMISSION (more info to follow)
SCHEDULE TO BE RELEASED SOON!!

---

---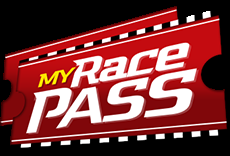 ATTENTION RACE FANS, DRIVERS and CREW MEMBERS!
As we have said, we have discontinued the use of Race Monitor. We have partnered with My Race Pass to help enhance everyone's experience at the track! MyRacePass features entry lists, lineups, results, LIVE timing and scoring, all available on your Smartphone (or favorite device) in the App Store! Fans, Drivers and Crews can view the lineup the second they are posted. Crew members can help their driver lineup properly and track lap times as the racing surface changes throughout the night. Fans can follow along at the track with live timing and scoring to track their favorite drivers. And it's all available with the My Race Pass in your App Store! Available on Android and Apple devices. Simply search for "MyRacePass," download and install, enter an email address, and be sure to "Favorite" Sandusky Speedway! See you at the races!